The Benefits of Maths Tuition
Maths Tuition offers many benefits and is a great way to enhance your learning and secure success.
Key benefits of Maths tuition with Richard Coles

We will have time to discuss your issues with mathematics in detail
You can ask me for help with whatever you like
We will work at your own pace
Our lessons will be planned around you rather than a class of 30
I won't laugh or be annoyed if you get something wrong
We can review material covered in previous lessons
Don't play a game of chance with your Maths exams. Fail to prepare, prepare to fail. Book a lesson with TeesTutors and prepare to succeed. (go back up)
Fees
I offer an affordable tutoring service that works around you and provides learning designed around your individual needs. Get in touch today and take the first crucial step in reaching your goals.
A Plan of Action
To achieve your best and get the highest GCSE grade you possibly can, you need a plan of action. Maths tuition can give you the extra boost you need. Now is the time to start. Availability is limited so book a lesson today. Together we can boost your learning and get you exam ready. With private lessons you will have all the benefits of one-to-one tuition that ensures you are equipped with the essentials for exam success.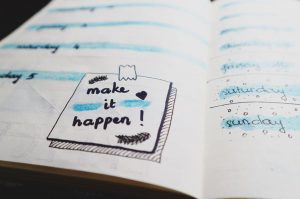 The relevance of Maths
Why learn Maths? Relevance, context and real-life importance.
If I had a penny for every time a student asked, "Why do we need to learn this". It is a common complaint and can reveal obstacles to progress that some students face. The way I try to overcome barriers for students is to make clear connections between their study and real-life scenarios. To show the applications and usefulness of the particular topics. Maths qualifications are highly prized assets for good reason and there is an increasing focus on STEM (Science, Technology, Engineering and Maths). There are thousands of jobs that require specific Maths-based skills. Studying Maths can train the brain in problem solving, systematic working and reasoning. And, with a suitable approach and mindset, it can be enjoyable! (go back up)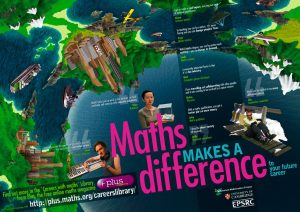 A lot to learn
Some students find the amount they need to learn overwhelming. The GCSE Mathematics curriculum has always been packed full. In 2015, it was changed along with the grading structure to a Grade 1-9 system. And the content expanded so there is now an expectation on students to learn even more. The Foundation tier now includes topics that were previously in the Higher tier. And many subjects have been introduced to the Higher tier that were formerly in A' Level. Additionally, there are now three 90-minute exams at the end of the GCSE course. Managing this workload and bringing it all together to peak for exams is a tough task. Private tuition from TeesTutors can go a long way to helping you not just cope, but to excel. (go back up)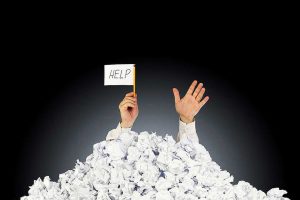 The pace of lessons
Some students need to work at a different pace and fall behind
The majority of schools set Maths classes by ability. Even within this set up however there are students that may struggle to keep up with the rest due to a variety of factors. Some prefer different learning styles that are not part of daily classroom routines. Others may have Special Educational Needs that limit their ability to access the lessons. It may be that a student is skilled in problem solving, say, but struggles with basic calculations. Whatever the reasons, private lessons from TeesTutors can address them. I have a great deal of experience working with students with a range of special needs. (go back up)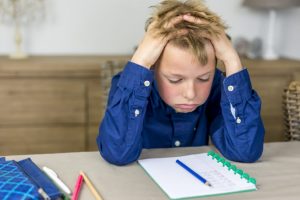 Prepare for exams
Fail to prepare, prepare to fail
I have successfully taught and prepared students for GCSE Maths for many years so am familiar with the main exam boards and the new Grade 1-9 syllabus. Preparing for GCSE Maths can seem a daunting task and gearing up for exam day requires planning and effort. I know what it takes for students to achieve. In my experience there are three factors to being successful – subject knowledge, exam technique and revision habits.
Subject knowledge
Students need to gain strong subject knowledge. I teach for good technique in all topics and aim to make clear the connections and overlaps between topics. This makes for accelerated learning and better understanding.
Exam technique
To achieve success, students need good exam technique. If they can enter an exam hall confident and fully prepared they are halfway to achieving good grades. The emphasis in Maths exams has shifted to open problem-solving questions. Students must now be able to interpret complex questions. They must then structure extended answers which incorporate several strands of learning and that demonstrate a deep understanding. I can help students develop these prized skills by providing targeted and timely practice of past exam questions.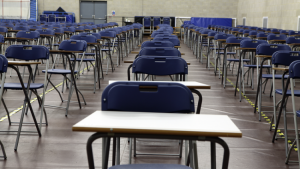 Revision habits
Regular revision focussed on key learning areas is key to exam success. Everyone has individual learning styles and I can advise on suitable ways to plan and organise revision time for maximum impact. Through careful assessment and monitoring during lessons I will be also able to provide guidance on specific topics that need extra work. (go back up)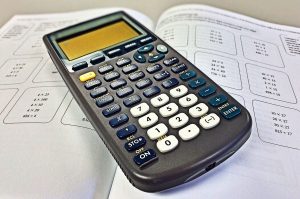 Crucial Exam Dates GCSE Maths in 2022
Dates for Maths Exams not yet announced
Paper 1 – Non-Calculator
Paper 2 – Calculator
Paper 3 – Calculator
Full information on all Edexcel & AQA summer exams can be found by using the following links:
Richard Coles – Tutor based in Teesside